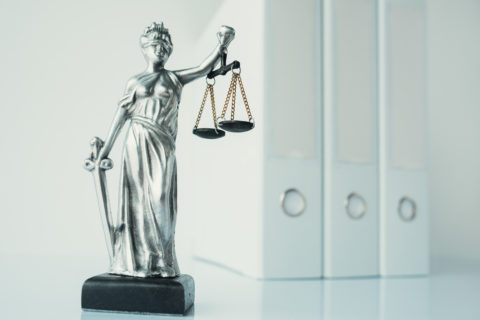 Terms and Conditions for CBDFactum
§1 Definitions of Terms
This website is operated by CBD Factum Ltd. Throughout the site, the terms "we", "us" and "our" refer to CBD Factum Ltd.
By visiting our site and/or purchasing something from us, you engage in our "Service" and agree to be bound by the following terms and conditions, including those additional terms and conditions and policies referenced herein and/or available by hyperlink. These Terms of Service apply to all users of the site, including without limitation users who are browsers, vendors, customers, merchants, and/or contributors of content.
Please read these Terms of Service carefully before accessing or using our website. By accessing or using any part of the site, you agree to be bound by these Terms of Service. If you do not agree to all the terms and conditions of this agreement, then you may not access the website or use any services.
The following general terms and conditions apply to all deliveries between us and a consumer in the version valid at the time of the order.
A consumer is any natural person who concludes a legal transaction for purposes that are predominantly neither their commercial nor their independent professional activity can be attributed.
§2 Conclusion of a Contract
The following provisions regarding the conclusion of the contract apply to orders via our internet shop https://cbdfactum.com.
In the case of the conclusion of the contract, the contract is concluded with
CBD Factum Ltd

Clifton House Office 70
Fitzwilliam Street Lower
Dublin 2
Ireland

Registration number: 651521

§3 Privacy Policy
Our Privacy Policy, which also governs your visit to our site, can be found here. Please review our Privacy Policy for information on how we collect, use and share information about our users.
§4 Use of the CBD Factum site
Subject to your compliance with our Terms' we grant you a limited' non-exclusive' non-transferable' non-sublicensable license to access and make personal' non-commercial use of our site.
This license grant does not include:
any resale or commercial use of this Site or content therein;
the collection and use of any product listings or descriptions;
making derivative uses of this Site and its contents; or
use of any data mining' robots' or similar data gathering and extraction methods on this Site.
You may not use' frame or utilize framing techniques to enclose any of our trademark' logo' content or other proprietary information (including the images found at our site' the content of any text or the layout/design of any page or form contained on a page) without our express written consent. Further' you may not use any meta tags or any other "hidden text" utilizing our name' trademark' or product name without our express written consent.
Any breach of these Terms shall result in the immediate revocation of the license granted in this paragraph without notice to you.
You are granted a limited, revocable, and nonexclusive right to create a hyperlink to the homepage of our Site so long as the link does not portray us or our products or services in a false, misleading, derogatory, or otherwise offensive matter.
This limited right may be revoked at any time. You may not use any of our logos or other proprietary graphics or trademarks as part of the link without express written permission.
§5 User Content
Our site may include features and functionality ("Interactive Features") that allows users to create, post, transmit or store any content ("User Content"). User Content is publicly-viewable and may include your profile information and any content you post pursuant to your profile, but it does not include your account information or information you submit in order to make a purchase. You agree that you are solely responsible for your User Content and for your use of Interactive Features, and that your use any Interactive Features at your own risk. Your content won't be published until it has been reviewed by a moderator.
§6 Rights in User Content
Except as otherwise provided in these terms, on our site or in a separate agreement with us, we claim no ownership or control over any user content. However, by submitting or posting user content on our site, you grant to us a nonexclusive, royalty-free, worldwide, perpetual, irrevocable, transferable, and fully sublicensable right to use, reproduce, modify, adapt, publish, translate, create derivative works from, distribute, perform and display such User Content on our site and on third-party sites and mobile applications and in all other media or formats, whether currently known or hereafter developed, for any purpose and without any compensation to you. You also grant users of our Site the right to access your User Content in connection with their use of our site.
§7 Restrictions on Rights to Use
You agree you must not (and you agree not to allow any other individual or entity using your password and identification to):
download' modify' reproduce' adapt' translate' reverse engineer' create derivative works based upon' publicly display' sell' rent' license' or in any way commercially exploit any portion of our site' except and to the extent expressly permitted under these Terms;
collect any information about other users (including usernames and/or email addresses) for any purpose other than to solicit and/or share reviews with other users;
transmit or upload to our site any item containing or embodying any virus' worm' defect' malware' Trojan horse' software bomb or other feature designed to damage or degrade in any manner the performance of our site' any other Web site' or any computer or other device or system' or the enjoyment of our site by any user;
use any robot' spider' site search/retrieval application' or other device to retrieve or index any portion of our site;
reformat or frame any portion of any Web pages that are part of our site;
create user accounts by automated means or under false or fraudulent pretences;
use our site to violate the security of or gain unauthorized access to any computer or computer network or other device or system (including unauthorized attempts to discover passwords or security encryption codes);
create or transmit to other users unsolicited electronic communications' such as "spam'" or otherwise interfere with other users' enjoyment of our site;
remove any copyright' trademark or other proprietary rights notice contained in or on our site;
submit to our site any content that falsely states or implies that such content is sponsored or endorsed by us;
copy or store any User Content offered on our site other than for your personal' non-commercial use;
take any action that imposes' or may impose' in our sole discretion' an unreasonable or disproportionately large data or traffic load on our site or the IT infrastructure used to operate and make our site available; or
submit to our site any content that is unlawful or facilitates' constitutes' promotes or encourages illegal activity; or otherwise use our site to transfer or store illegal material' including any material deemed threatening or obscene;
use our site and/ or any User Content' intentionally or unintentionally' to violate any applicable local' state' federal or international law.
We have no obligation to monitor any user conduct on our site, and we reserve the right and have absolute discretion to monitor any user conduct on our site at any time and for any reason without notice.
§8 Feedback
Separate and apart from User Content, you may have the ability to submit questions, comments suggestions, reviews and other information regarding our Site, us and our products or services ("Feedback"). You agree that Feedback is non-confidential and will become our sole property. We will own exclusive rights, including all intellectual property rights, in and to such Feedback and shall be entitled to the unrestricted use and dissemination of the Feedback for any purpose, commercial or otherwise, without acknowledgment or compensation to you.
§9 Prices, Shipping Costs and Payment
The indicated prices include the statutory sales tax and other price components. In addition there are any shipping costs. The consumer has the option of paying in advance or credit card (Visa, Mastercard).
Only valid credit cards or other payment method acceptable to us may be used. By submitting your order, you represent and warrant that you are authorized to use the designated card or method and authorize us to charge your order (including taxes, shipping, handling and any other amounts described on our site) to that card or other method. If the card (or other method) cannot be verified, is invalid, or is not otherwise acceptable, your order may be suspended or cancelled automatically.
§10 Purchase Process
We attempt to be as accurate as possible and eliminate errors on our site; however, we do not warrant that any product, service, description, photograph, pricing or other information is accurate, complete, reliable, current or error-free.
In the event of an error, whether on our site, in an order confirmation, in processing an order, delivering a product or service or otherwise, we reserve the right to correct such error and revise your order accordingly if necessary (including charging the correct price) or to cancel the order and refund any amount charged. Your sole remedy in the event of such error is to cancel your order and obtain a refund.
All items are subject to availability and we reserve the right to impose quantity limits on any order, to reject all or part of an order and to discontinue products or services without notice, even if you have already placed your order. All prices are subject to change without notice. We reserve the right to refuse or cancel any orders placed for products and/or services which the sale or use of such product and/or service in your state or jurisdiction is restricted or prohibited.
§11 Delivery
Unless stated otherwise in the product description, all items offered by us are ready for immediate shipment. The delivery takes place here latest within 2 working days. In this case, the deadline for delivery in the case of payment in advance on the day following the payment order begins to run to the bank charged with the transfer and for all other payment methods the day after conclusion of the contract. If the deadline ends on a Saturday, Sunday or public holiday at the place of delivery, the deadline ends on the next working day.
The risk of accidental loss and accidental deterioration of the sold item shall not be transferred to the buyer until the goods have been handed over to the buyer.
We deliver only to these countries: BE, BG, HR, CY, CZ, DK, EE, FI, FR, GR, HU, IE, IT, LV, LT, LU, MT, NL, PL, PT, RO, SK, ES, SE, IS, LI and NO.
We do NOT serve and do NOT deliver to Germany, Austria and Switzerland!
§12 Your Account
In order to purchase products from our site' you are required to register.  If you register' you agree to provide us with accurate and complete registration information.
You are solely responsible for protecting the security and confidentiality of the password. You shall immediately notify us of any unauthorized use of your password or identification or any other breach or threatened breach of this site's security.
Each time you use a password you will be deemed to be authorized to access and use the site in a manner consistent with these terms, and we have no obligation to investigate the authorization or source of any such access or use of this site.
You will be solely responsible for all access to and use of this site by anyone using the password and email address originally selected by you whether or not such access to and use of this site is actually authorized by you, including without limitation, all communications and transmissions and all obligations (including without limitation financial obligations) incurred through such access or use.
§13 Retention of Title and Right of withdrawal
We reserve the ownership of the goods until full payment of the purchase price.
Consumers are entitled to the statutory right of revocation. Entrepreneurs are not granted a voluntary right of withdrawal.
§14 Warranty
The statutory warranty regulations apply.
§15 Links
Our site may contain links to other sites on the internet that are owned and operated by third parties. You acknowledge that we are not responsible for the operation of or content located on or through any such site.
§16 Termination
You may terminate the terms at any time by closing your account, discontinuing your use of this site and providing us with a notice of termination. We reserve the right, without notice and in our sole discretion, to terminate your right to use this site, or any portion of this site, and to block or prevent your future access to and use of this site or any portion of this site.
§17 Copyright
All content included on this site, such as text, graphics, logos, button icons, images, audio clips, digital downloads, data compilations, and software, is the property of us or its content suppliers and protected by international copyright laws. The compilation of all content on this site is the exclusive property of us, with copyright authorship for this collection by us, and protected by international copyright laws.
§18 Indemnification
We reserve the right to require you to defend, indemnify and hold us harmless and our subsidiaries and affiliates, and our respective officers, directors, agents, partners, members, employees, independent contractors, service providers and consultants ("Our Related Parties"), from and against any claims, damages, costs, liabilities and expenses ("Claims") arising out of or related to
your access to and use or misuse of our site;
any User Content you post, upload, use, distribute, store or otherwise transmit on or through our site;
any Feedback that you provide;
your violation of these Terms; and
your violation of any rights of another.
You agree to promptly notify us of any third party claims, cooperate with us in defending such claims and pay all fees, costs and expenses associated with defending such claims (including but not limited to attorneys' fees). You further agree that we shall have the right to control of the defense or settlement of any third party claims.
§19 Age Verification
If your order includes goods the sale of which is subject to age restrictions, we will ensure that the customer has attained the required minimum age by using a reliable procedure that incorporates a personal identity and age check. The deliverer delivers the goods only after the age check and only to the customer personally.
§20 Modifications to Site
We reserve the right to modify or discontinue, temporarily or permanently, this Site or any features or portions thereof without prior notice.
§22 Miscellaneous
The complete terms and conditions are stored by us in the revision system offered by the CMS. Before sending the order via our online shopping cart system, the contract data can be printed out using the print function of the browser or saved electronically. With the dispatch of the order confirmation, the current version of the terms and conditions is also sent as a PDF to give the customer the opportunity to save it.
The European Commission provides an online dispute resolution (OS) platform, available here https://ec.europa.eu/consumers/odr/. We are not obligated and unwilling to participate in a dispute settlement procedure before a consumer arbitration board.
The contract language is the national language of the TLD under which the domain was accessed.
§23 Severability Clause
Should any clause of these Terms and Conditions be ineffective, this shall not affect the validity of the remaining clauses.
§24 Disclaimers
except as expressly provided, our site, including all site content, and services provided on or in connection with this site are provided on an "as is" and "with all faults" basis without representations, warranties or conditions of any kind, either express or implied.
We disclaim all other representations, warranties, conditions and duties, express, implied or statutory, including but not limited to implied warranties, duties or conditions:
of merchantability, fitness for a particular purpose or use, results, title, and non-infringement; and
created by trade usage, course of dealing or course of performance.
We do not represent or warrant that our site is accurate, complete, reliable, current or error-free. We do not represent or warrant that this site or our servers are free of viruses or other harmful components. Please read also our disclaimer page.
§25 Questions
Questions regarding these Terms, Our Privacy Policy, or other policy related material can be directed to our representatives by emailing us at: office@cbdfactum.com
Last Updated: 2023-02-03